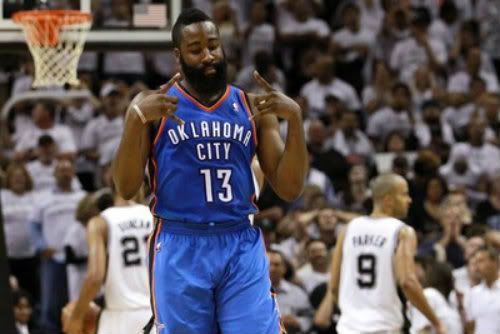 So Slim Thug is mad Harden throwin' up Blood signs on court cuz he's rich but it's ok when Lil Wayne also a millionaire does it?
Dumbass Twitter Rant after the Jump





All in all everyone still loves being a bad guy. Ballers & Rappers wanna be gangsters and gangster wanna rap & ball.