I don't really cry or get shaken up by things. My mind darts from this to that from the pleasurable to the dreadful simply because that's how life operates. But some things can shake me out of my usual mental maneuvers and force me to remember just how fragile and fleeting life is.

On a regular Thursday morning I get a call from Evita, Nothing new there but what would usually be a "good morning" or a "hey" was a scared, excited, breaking then tearful voice...."Jason are you by a computer.I heard Rudi died...." I wanted to say it was a mistake or a lame rumor but something told me that Evie wasn't over acting to a bad joke. A quick Facebook check (damn technology) confirmed the worse. The same guy I was trading Drake jokes with a few days prior had been ushered off.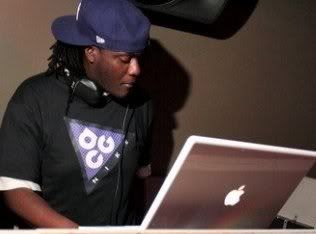 The truth is that Rudi was a guy I respected. Not because we had been through years and years of friendship and experiences, but because of what he meant to Evita and what he felt towards Hip Hop and those 2 factors equaled good times when ever he we met. Drink, music, conversation.....all good. It was more then apparent that big things were in store for this brother. Strength through the quake that shook is homeland of Haiti to the core, a powerful belief in self to pursue his love of Djin' and that hustle factor that he could never teach a person.

I can honestly say I regret that we didn't get to chill as much as we could. But the respect was and always will be there. Rest in Peace. I know the All Mighty has even more in store for you.....

Hit the jump for more Dj Genius including Evita's heartfelt words to her dear friend.


Rudi,

Walking home from a day of long hours, on a shoot tonight, I realized I'd be by my computer around 12:45am tonight. From the newspaper articles I've been reading on your death, that was the same exact time, forty-eight hours ago, when you died. I remember being on the phone with Nelson, talking about following our life's passions, exactly forty-eight hours ago, not knowing you were in Norwalk taking your last ride.
The newspaper also said that your motorcycle (which many people, including myself didn't know you'd purchased) hit a curb, became airborne, and landed in an intersection. You didn't have a license for the bike, nor were you wearing a helmet, and your were pronounced dead on arrival. These are the facts...
Rudi, I'm angry. I'm livid. I'm pissed because deep in my heart I feel this didn't have to happen. I don't know what made you purchase the fucking thing, nor do I know what made you get on it forty-eight hours ago. All I know is you are gone...
Click Here for Evita's Full Ode to her Dear Friend...