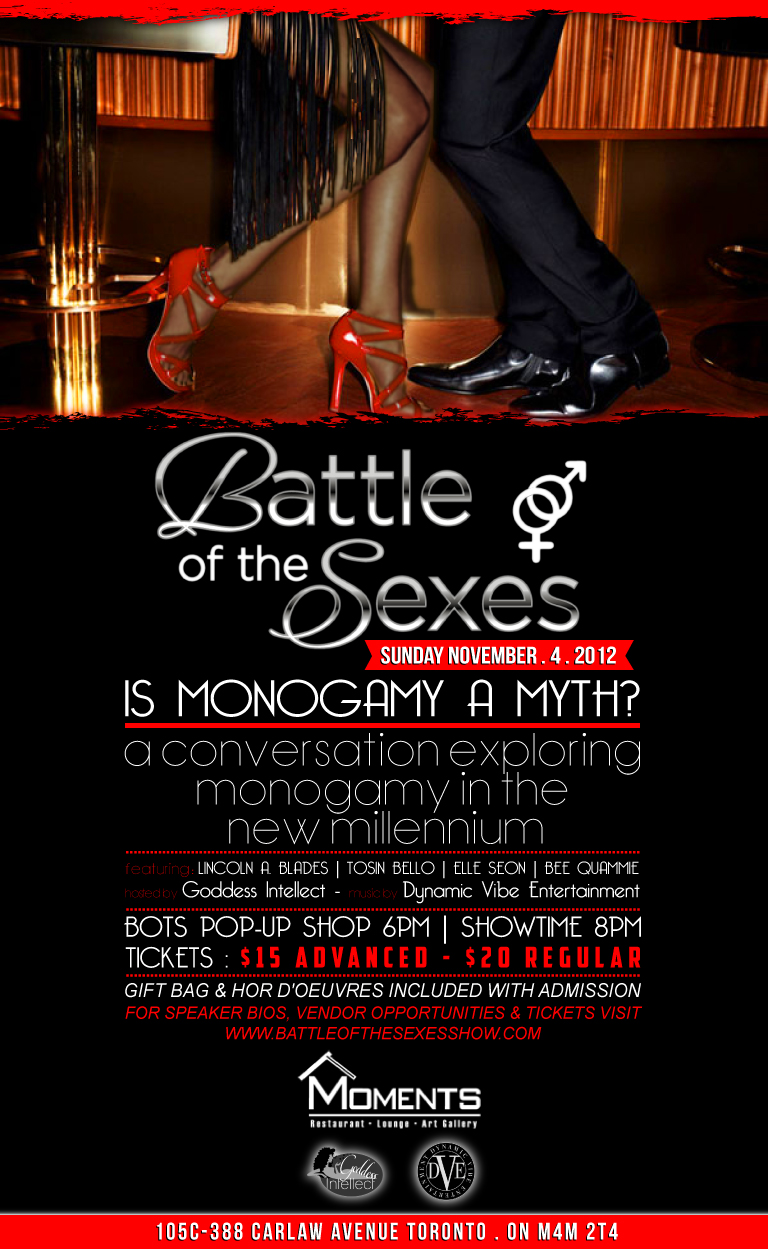 My Toronto hustler in a skirt Goddess Intellect is back at it with the third installment of the
Battle of the
Sexes Series
. Hit the link below for early info.
Is Monogamy A Myth? On Sunday November 4th 2012 you are invited to engage in a bold and energetic battle of the sexes conversation on monogamy in the new millennium
Topics Include: Open Relationships, Religion, Infidelity, Polygamy, Celibacy, Safe Sex Join our expert panel of journalists, authors, motivational speakers as we delve deep into the issues and questions around monogamy.